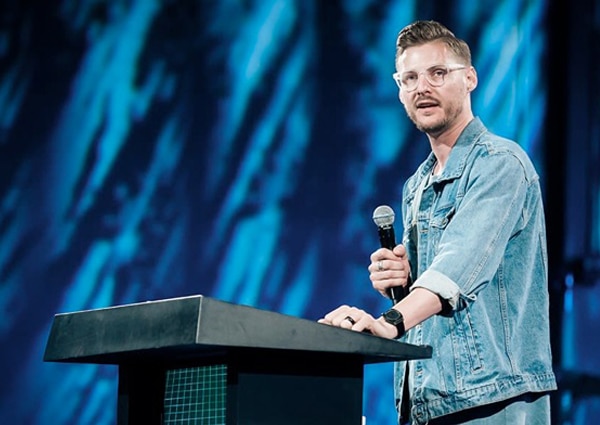 "Loving Jesus doesn't always cure suicidal thoughts." This was a tweet sent out by California church leader, author, and mental health advocate Jarrid Wilson before taking his own life.
I was both saddened and angered when I read the news – saddened because yet another soul has been lost because of the problems they were facing, and angered because of the big fat lie that many are just accepting without question.
Here are some more of the tweets that Mr Wilson sent out before he died:
"Loving Jesus doesn't always cure depression.
Loving Jesus doesn't always cure PTSD.
Loving Jesus doesn't always cure anxiety.
But that doesn't mean Jesus doesn't offer us companionship and comfort. He ALWAYS does that." 
I mean no disrespect to Mr Wilson or his family and friends. My heart goes out to his loved-ones. I believe he really thought that he was telling the truth and in his own way, trying to encourage people plagued by mental health issues to gain "companionship and comfort" in Jesus like he said. However, I felt compelled to write something to offer a hope and a solution.
I've been there and I know how distressing it can feel to be in a place that is so dark that you just don't know what else to do. You're desperate, you're terrified, you can't breathe, and all you want, is to stop what you're feeling and you're willing to do anything to make that disgusting feeling go away.
However, I also know what it's like to be on the other side – fully recovered, happy and at peace. I've not had any mental health issues for over 22 years – and no relapses. Why? Because I have experienced a POWERFUL Jesus – One that not only gives companionship and comfort, but Who also HEALS and SETS FREE! It's not enough to only love Jesus as I read in that article – you need to learn how to FIGHT BACK in the NAME of Jesus and not give in to the lies of those inner demons!
I count myself extremely blessed to have learnt how to do this, which has led to a permanent cure. And I'm not an isolated case. There are thousands around the world that have learnt the same thing and are fully recovered, including my own mother-in-law who once took an overdose and had to have her stomach pumped to save her. She too learned the same secret as me and has been depression-free for over 20 years.
Nowhere in the Bible does it say that there are problems that can't be solved. Here's just one verse that backs this up: "The righteous cry out, and the LORD hears and delivers them out of all their troubles." (Psalm 34.17)
Note, it says ALL their troubles, not just some of their troubles.
My heart is filled with pain at the thought of so many people still believing that you can at best learn to manage depression. Tragically, the result of just 'managing' a condition can eventually lead to what happened to Mr Wilson.
There is absolutely nothing to be ashamed of if you have depression or another mental health issue. However, don't ever think that this is it for you. You can get help the same way as I did and learn the tools to defeat this bully once and for all!
Chrissy B – Mental Health Advocate, Author, TV Host
P.S. On the 29thSeptember, I am launching my book – Depression, it's PAYBACK time! You can read how I learnt to fight back and win and I expose depression for what it really is. Join me at 232 Seven Sisters Road at 9am.
To get help for any problem you are going through, you can go to the same place as I did – The UCKG HelpCentre. Visit www.uckg.org for your nearest branch or call 020 7686 6000 for more info.